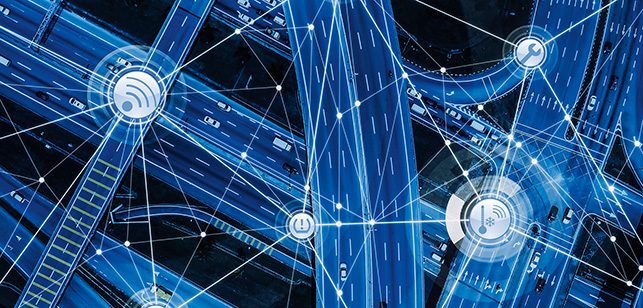 Intelligent Transport Solutions
All digital solutions under one roof
KRONE bundles all digital hardware and software solutions under "Krone Intelligent Transport Solutions (KITS)". With this bundling, KRONE does justice to the enormous dynamics with which the integration of telematics data into the entire data management and digital solutions is developing.
Easy and transparent data management: open interfaces and self-service
For some time now, KRONE has been employing a standard push interface that is open and backwards compatible for all partners. With the new "self-service" function, simple and transparent data transmission to all connected systems is even more convenient. In this way, the data can be exchanged with just a few clicks. The customer has full transparency to decide which vehicles they want to release data for, over a defined period of time. The customer has full control with just a few clicks, by simply selecting and deselecting vehicles and the desired data packages, ranging from GPS through to EBS and temperature data. The transparency report, which is automatically generated, prevents accidental data leaks and misuse of the customer's telematics data.
Advantages at a glance
Digital master concept
Integration of all digital solutions
Customised applications
Tools with artificial intelligence
Automation of processes